Skill Set 27.1
From TuHSPhysicsWiki
Main Page > IB Physics Skill Sets > Skill Set 27.1
1. What is the frequency of a 2.0 m radio wave?
Alright, so the formula we'll be using here is: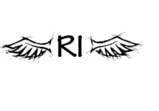 2. What is the energy in electron volts of a 150 nm photon?
Alright so lets find a formula we can use here.
We know that


and we know that


so we can substitute for frequency and we have

when we put in our data, the equation looks like

then

However we dont want our answer in Joules do we? So to convert into electron volts, we just divide by the amount of joules in an electron volt.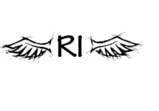 3. 400. nm light ejects photo-electrons from a metal that have a stopping potential of 1.17 V. What is the work function of the metal in electron volts?
4. How fast must an alpha particle (m = 6.64x10−27 kg) go to get within 5.0x10-15 m of an Iron nucleus (Z = 26)
5. What is the velocity of an electron with a wavelength of 12 nm?